Okay.. so this is a photo of me at 11 months and the photo of Lily is only 6 months, but you get the idea. I'll have to do this again when Lily is 11 months.... what do you think.. does she look like me??? (I'll do Jason and Tom when I get a picture of Tom... hint hint)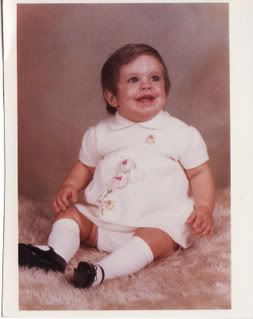 here's a pic of L smiling: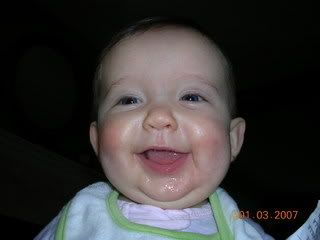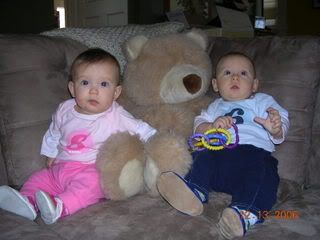 Maybe an indication of how much hair she'll have at 11 months... :) I'm quite a bit pudgier... So we'll see how she changes over the next 4.5 months.