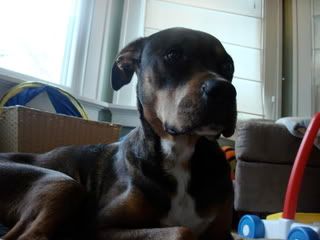 Phoebe is taking her steroids and seems to be getting her appetite back. Hopefully she will gain some weight and get some energy back.
It snowed another 5 - ish inches today.. oh joy. It's supposed to snow again on Sunday and we only need 2.75 more inches to reach and all time high. The kids were much more interested in the snow today.. here are some pics of them playing, shoveling and throwing snow balls at grandma!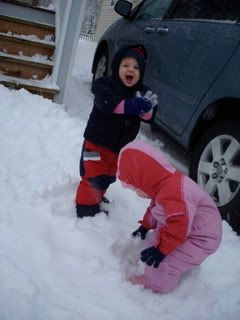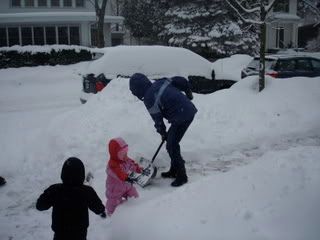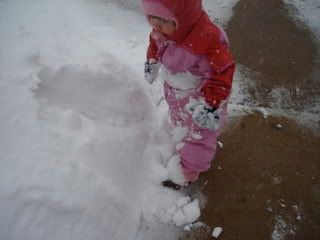 Action shot throwing a snow ball at gma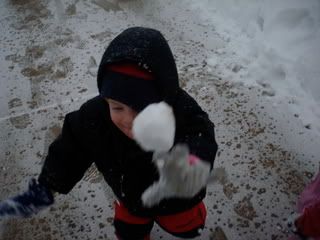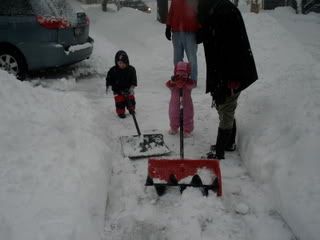 Here's a quick little video.