J has been babbling for a while, and L started to really babble a lot yesterday and hasn't stopped since. :)
Tom's heading off to work right now and I've got L and J will be up soon so I'm just going to post a few cute pics for now..
Here's a new thing J is doing.. making funny faces and raspberries: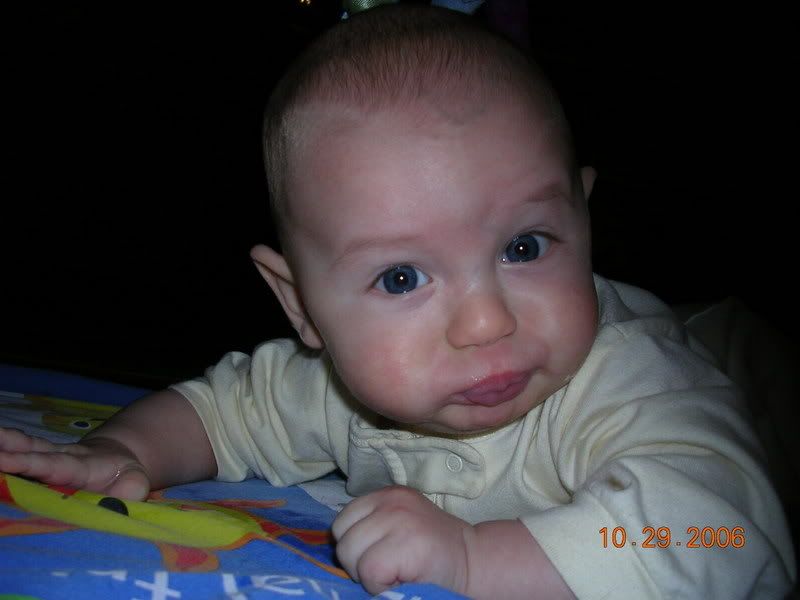 We were trying to get a shot of L sitting up.. and she got tired of it..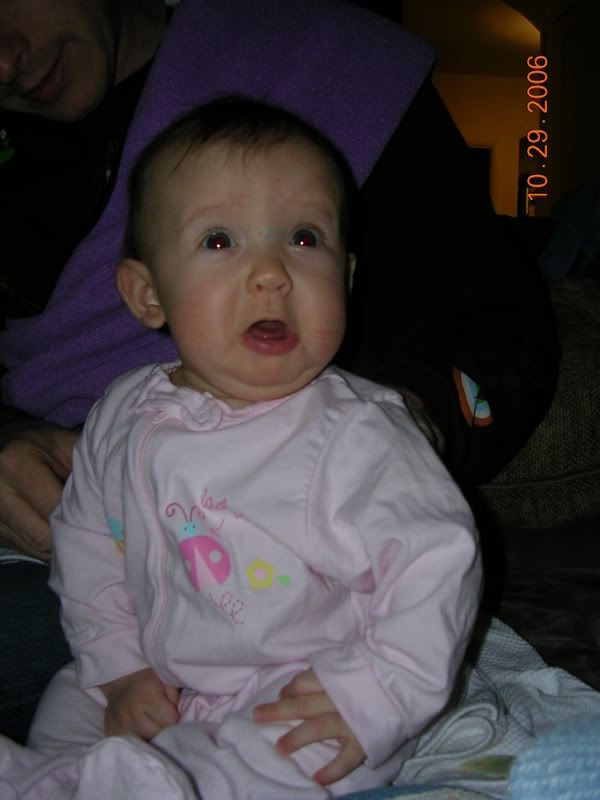 Here is a shot of only the girls on the couch.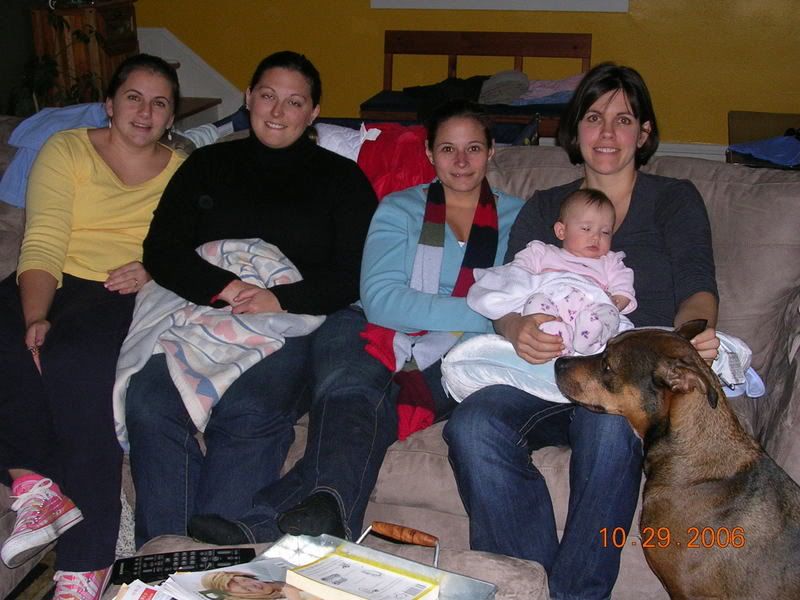 Kelly, Jen, Kendall, Laura and Lily (and Phoebe too!/)
Thank you guys for coming!!! It was so great to see you and for you to meet the `kiddos.