I'm an AUNTIE... Fergus Festus has shown his face one week early and we finally found out his real name... COOPER! He's super cute and totally looks like a Cooper.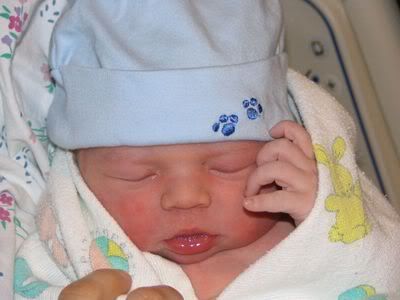 I'm so glad that I got to meet him the day he was born... from what I can tell from the pictures he's already changing!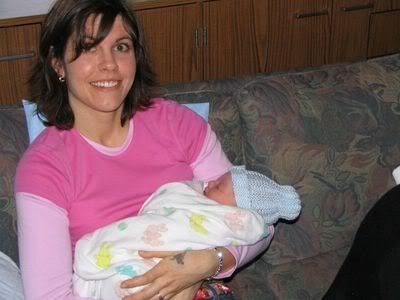 It's been a hard couple of days... I'm great when I'm with him and Julie.. it's when I'm away thinking about Julie having a baby.. and me not even pregnant yet! She's graduated and joined the other team... will she be preoccupied with her mom friends?? She'll be busy with Cooper and family and mom's groups... will I be swept away? I'm sure it will happen to a degree. I don't want to be too pushy and want to go over there all the time...
It was all like a slap in the face.. makes it all reality! Karen is following closely behind and soon I will go through this all over again! Be the one without the baby.... or a baby coming!
As of right now I'm on CD38 and I haven't even ovulated yet... AF is no where in site either... it could be a long couple of months before she even shows! Three more weeks for me to get pregnant and still have a chance of having a baby in 2005... doubtful. I'm trying to put it in God's hands... trying to keep my spirits up!
I trust you to do what is best for me.. it just hurts that it might not be the same as what I want for myself!