After a long day where I felt pretty much like this: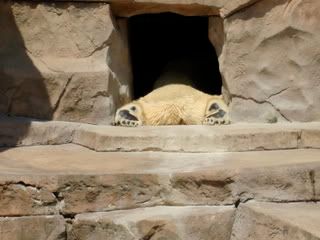 Jason and Lily were being so fun tonight. They were laughing like crazy and Jason took 4 steps all by himself before he dove on me.
In other exciting news we were playing and Tom was playing w/ a duck and saying 'Quack, Quack" and Jason responded "Quack Quack" clear as day like he'd been saying it forever. He then was able to choose a duck over a frog.... here's video of him picking up a duck and saying quack quack.