taking video of these cuties. Here's them playing... I love the sound of their laughter. They did this for a good thirty minutes. Twins are great (when they are acting like this. ha ha)
And here's a photo of Peanie standing all by her big girl self.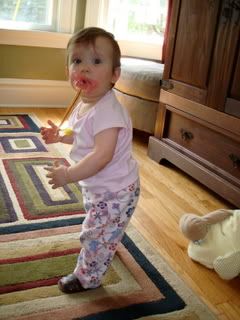 And one more video for today... Jason says ball. Look at the funny face he makes.
Life is good in the Mount household. It's so amazing to watch them!