Well, Yesterday it was in the mid 60s... TODAY it is in the mid 30s and SNOWING!! Ah the midwest! Hopefully this isn't starting the trend for it to snow every time Tom is out of town!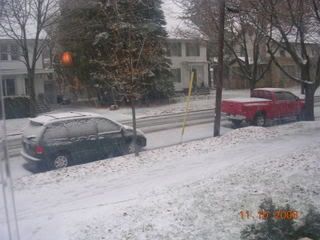 Julie and Todd are sad to miss this while are in Seattle I'm sure!!! ha
Congratulations to
Jennie and Brian
on their baby BOY!!!!