First mom redid our dining room light... and we bought new globes. I've hated that thing since we moved in and have been wanting to change it. Two and a half years later mom rolls in and gets it done in a day.. Thanks mom!
Here's the before:
and the after: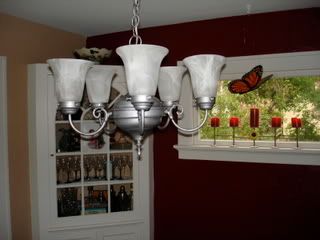 This weekend Lily stayed here w/ Gma and Gpa at their condo while Tom and I took Jason with us down to Highland Park to visit
Mike and Kelly
. We were going to leave both kids with mom and dad and take a little vaca, but they watched both kids quite a bit the weekend before b/c Tom was gone and I had a lot of training to do. Plus we thought it would be nice for mom and dad to spend some alone time with one kid... and us too! :) Everyone had a blast! Mom and dad really enjoyed spending some one on one time with Lily and it was great to do the same with Jason. John Michael (Kelly and Mike's 4 year old son) and Jason hit it off immediately! JM followed Jason around copying everything he did and Jason learned a lot of new tricks. They played so well together that Kelly and I both commented that it was like we had a babysitter! Mike and Kelly had their annual Ribfest on Saturday and invited a bunch of their friends over... it was strange being on that side of the coin (the adult side vs the kid side). This is wear it is people. It was fantastic to sit on the deck, drinking adult beverages and having adult conversations all while the kids played and played and played!!! Jason got to stay up late both nights. He slept pretty well both nights and stayed in the pack n play until it was time to get up... at which point he climbed into bed w/ us for some cuddling. It was a great time!
Here are some photos of our fun!
Lily all dressed up and ready to go to Grandma's: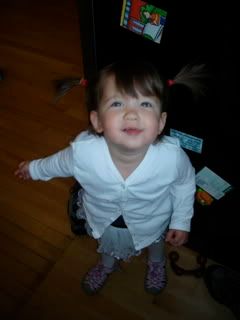 JM and Jason playing at the park: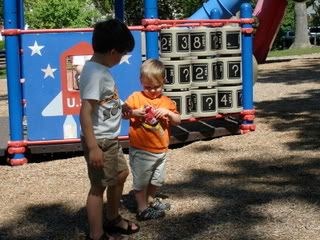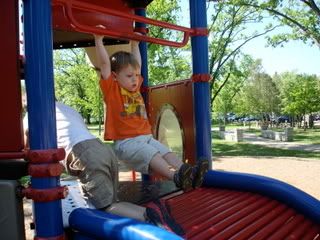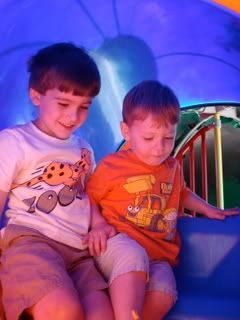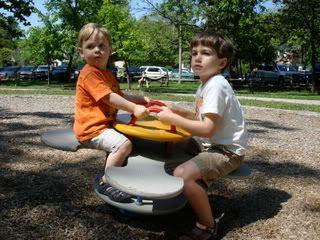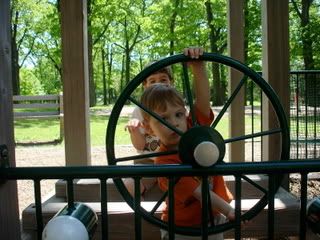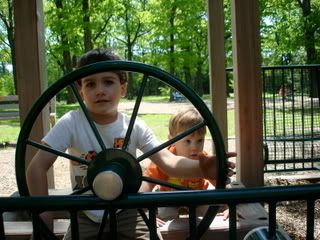 Back at Kelly's: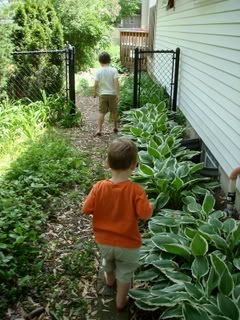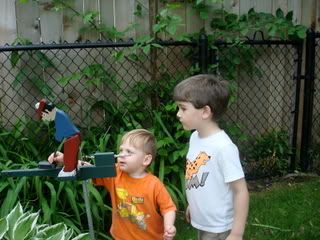 Thanks Kelly for a fabulous time!