A Bobcat was dropped off at our house this morning for the beginning of our driveway project. Jason got to sit in it and ride in it w/ Scott. Lily did too, but she wasn't nearly as excited as Jason. They both loved watching all day... as did most of the neighbor kids.
MY BOBCAT!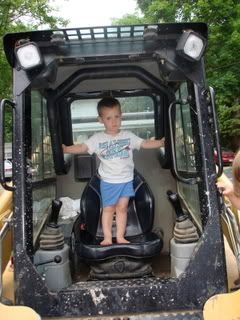 Lily checking it out too. Notice Dane, our neighbor, checking out the scene too!
Jason riding w/ Scott. Look how serious he is!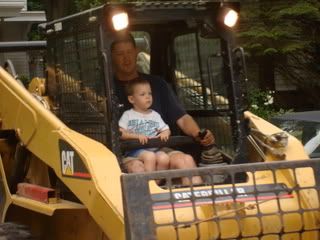 I thought this one was cute of Lily and Scott talking: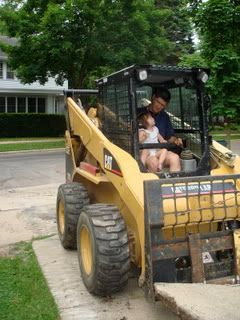 Moving some concrete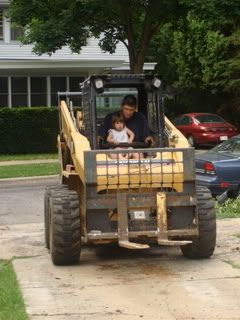 Watching from inside later in the day. Notice Austin, Dane's little brother, in the background.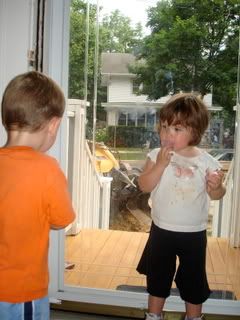 Dad worked his butt off today and got most of the driveway out. Tomorrow a.m. the garage will be jacked up so dad can move that concrete out. I'm not sure how we are going to get all of it out b/c here is no where else to put it in the yard.
The project won't quite be completed by the time I leave next week, but it will be nice to have a nice new driveway and a squared up garage when I return... and hopefully it will help the basement stay dry in the future!