is complete. Papa finished 'my own park"... today, of course, w/ the help of Jason and Lily.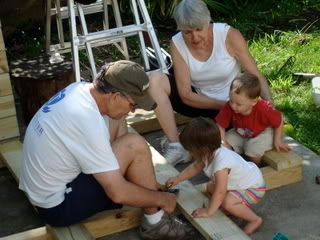 Moving more of our dirt to our new veggie garden (which still has no veggies... )
Break time
Day two:
a new trick: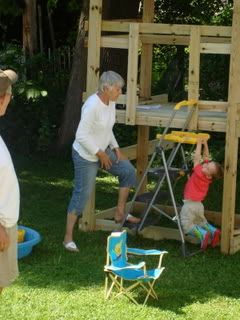 little artist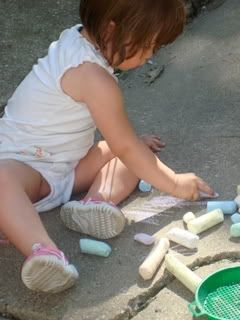 testing it out
To be finished on the day of J/Ls bday celebration.