Yeah! He even got an earlier flight and was able to dig the truck out of the snow in the -6 degree weather! ;) We got to play with him all afternoon! :)
He brought some gifts from vendors. Apparently the lady thought the kids were either 6 or amazons... and the pants for Jason are CLASSIC. Yes I believe these are meant to go together???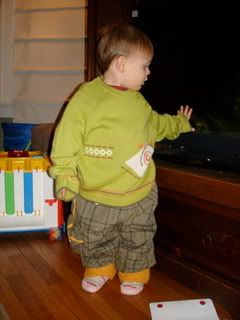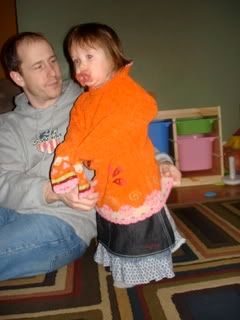 We're all happy to have the house back to normal... well, w/ daddy home. The bathroom construction has begun so it's not normal at all.