wanted to share some pictures!
Still trying to poop. This is quickly becoming a nightly ritual at our house. Jason REALLY wants to sit on the pot after dinner. :)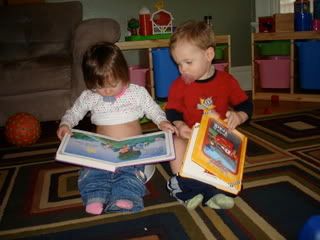 Showing his friend's Kate and Coco how to still look like a man while sporting a pantsless, girl's boots wearin' look. :)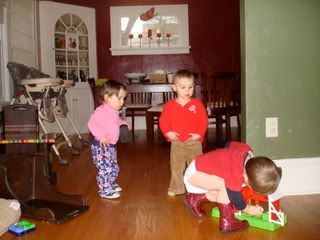 The look: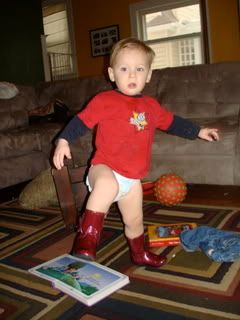 More coloring!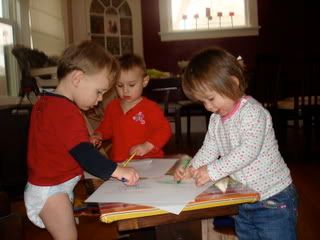 Lily loves this elephant.. see will get going so fast that she flips it.