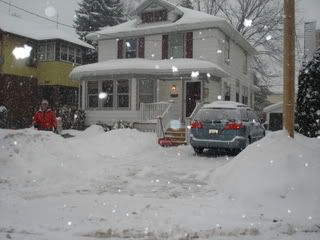 Uh, it's been snowing almost every other day since Tom left on Dec. 3rd. We've accumulated quite a bit and we are probably going to get 6 more inches total today! So let's see we got 12 inches the weekend Tom left, then a 3 inch snow and maybe 6 inches today so about 21 inches in a week... that's more snow than we typically get all season... and it's not even officially winter until the 21st of December. ha ha
My grounds crew: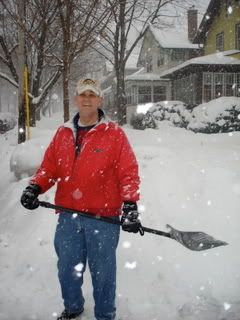 Jason and Lily were so excited that Gma and Gpa came over ... until they went back outside to shovel.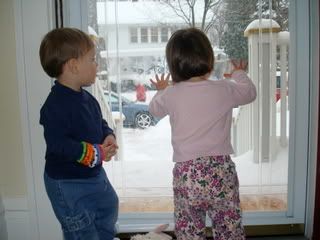 The other day we were dying to get out of the house so we just went and spent the afternoon over to Gma and Gpa's house to play and have dinner.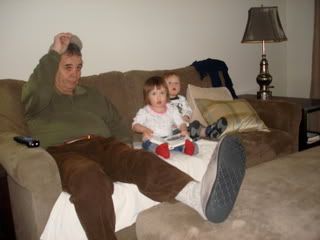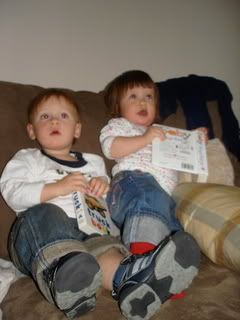 I'll give another report as to our snow totals. We're getting ready to eat lunch then we are going out for some sled pulling. I'll post more pics soon.