here's a video of Jason saying I llllove daddy etc. (sorry it's so dark) Can you hear it?
Lily eating her sandwich like a big girl: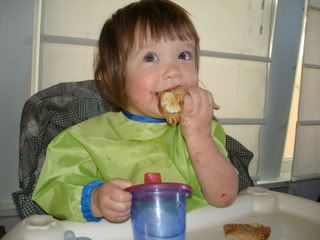 Daddy is home and we all missed him very much!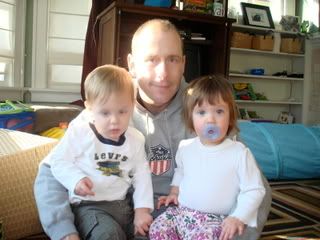 We went to our annual 'get dressed' event - Tom's Xmas party.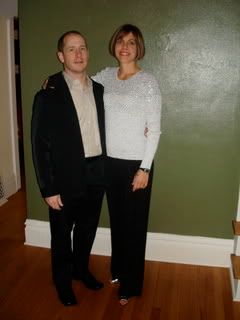 And Jason now has enough hair to sport some pretty serious bed head. Guess it might be time to introduce him to the clippers... or take him to the barber. :)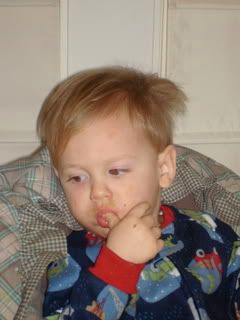 It's snowing again today, but we are only supposed to get 2 inches or so so no biggie right? ha
Phoebe is sick.. :( She has elevated liver enzymes and is currently on medication - which I have to shove down her throat and she barely even protests. She's not eating and when she does she usually pukes it up. We have an appt. for more blood work on the 27th, but I'm going to have to call next week. She's losing weight pretty rapidly and we are kind of worried about her. We'll keep you posted on what's up. Hopefully it's not too bad.... ??????