So it seems that the biggest hit in the toy department was the box to Tom's present. Tom got a new TV and the kids got a cardboard slide! :)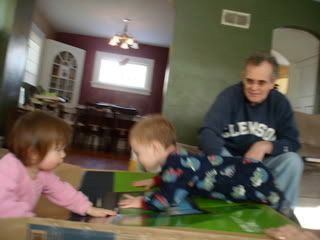 She's saying WEEE here: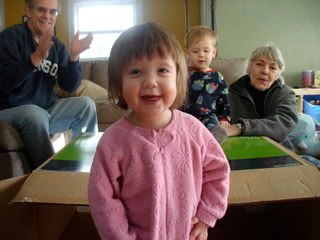 More trash from Tom's present. I'm pretty sure they were using this as a potty chair. Notice the 'cup holder' they made: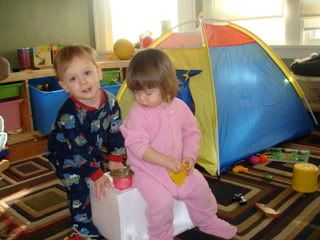 A close runner up to the tv packaging was the bobble head gifts we got for Gma and Gpa: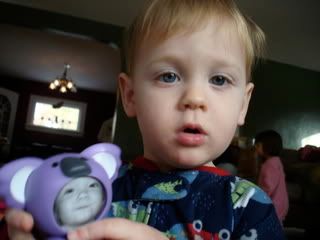 Lily also enjoyed cleaning up: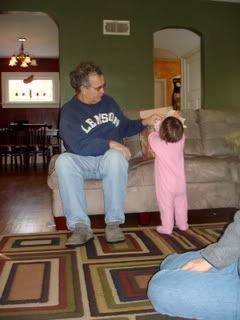 Oh that's right.. we got some toys!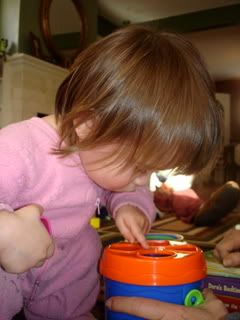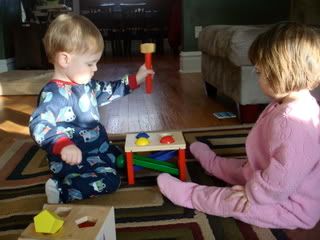 Jason testing the hammer out on his head.... oy!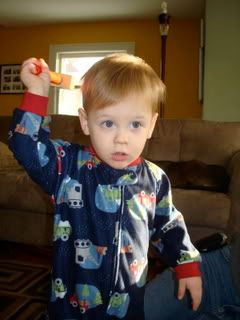 We are having a merry christmas here in the midwest... well Tom, Jason and I are... Lily is upstairs screaming through her nap while Jason sleeps. Tom is working on his new TV and I am listening to my new iPod and music (to drown out the screams) while posting these pics... have to do something to distract myself from the screaming.. bah humbug! We are headed over to Chris, Marie and the girl's house to have early dinner and let the kids play. :) I'm sure Lily will be a joy to be around by that time of day! :(