The kids got into the gift from Gma Lynda and Gpa Larry and we were having a LOONNGG day so we just went ahead and enjoyed it today... and enjoy it we did!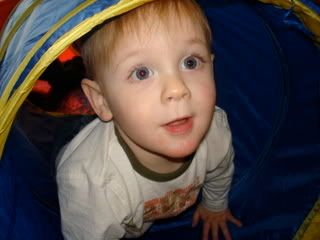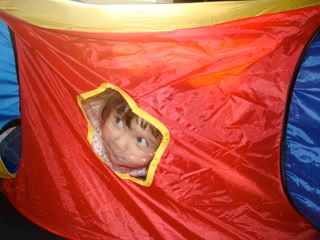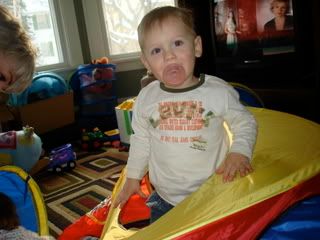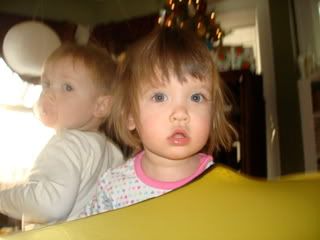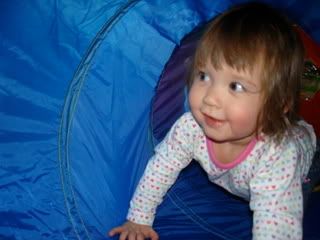 They wanted to go night night in the tent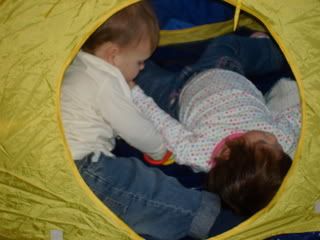 Thank you Gma and Gpa... sorry we couldn't wait until Xmas. There is one more 'building' maybe we'll set it up on Christmas!!
Jason got into the cheerios yesterday. I was in the living room changing Lily and he came running in w/ the empty box... I went into the kitchen just as he dumped the last of the cheerios on the floor. It was pretty funny.