Happy 4 months to us!!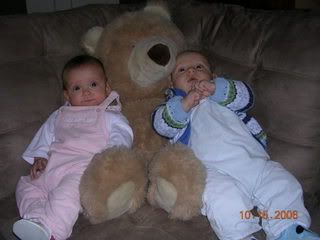 Yeah Auntie Julie came to see us for our 4 month bday!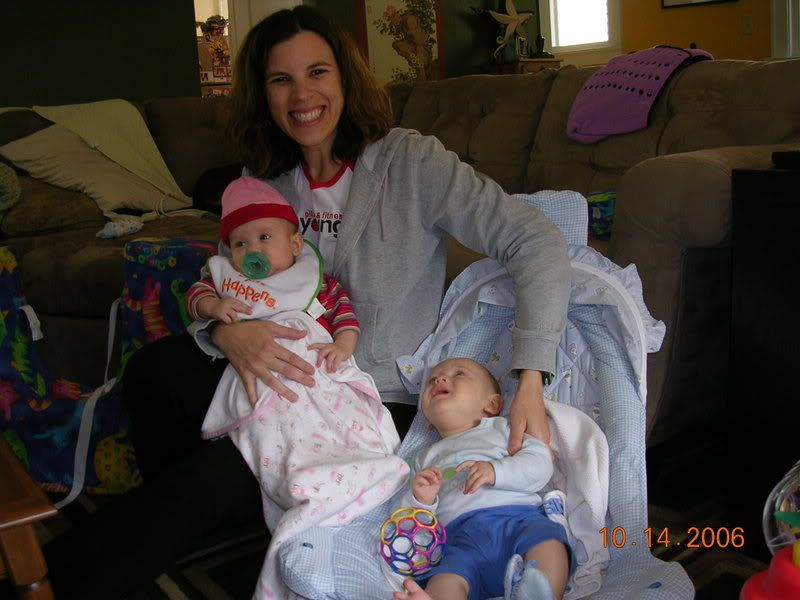 It was so great to see Julie though the trip was short!! We went down to state street for some lunch and walked for coffee and just walked around.. it was great to get out of the house ... especially w/ the great fall weather.
I must report that Julie's belly is growing, but still seems pretty small.. of course, my perspective is a bit skewed! She's definitely carrying higher w/ this one.. the girl thing?
Okay.. Jason is in my lap and doesn't appear to enjoy the typing process so I must run.. one more pic.