Jason smiled yesterday... I got one and a half smiles and Gpa got a couple big goofy ones! I didn't get it w/ the camera, but I did get this beauty: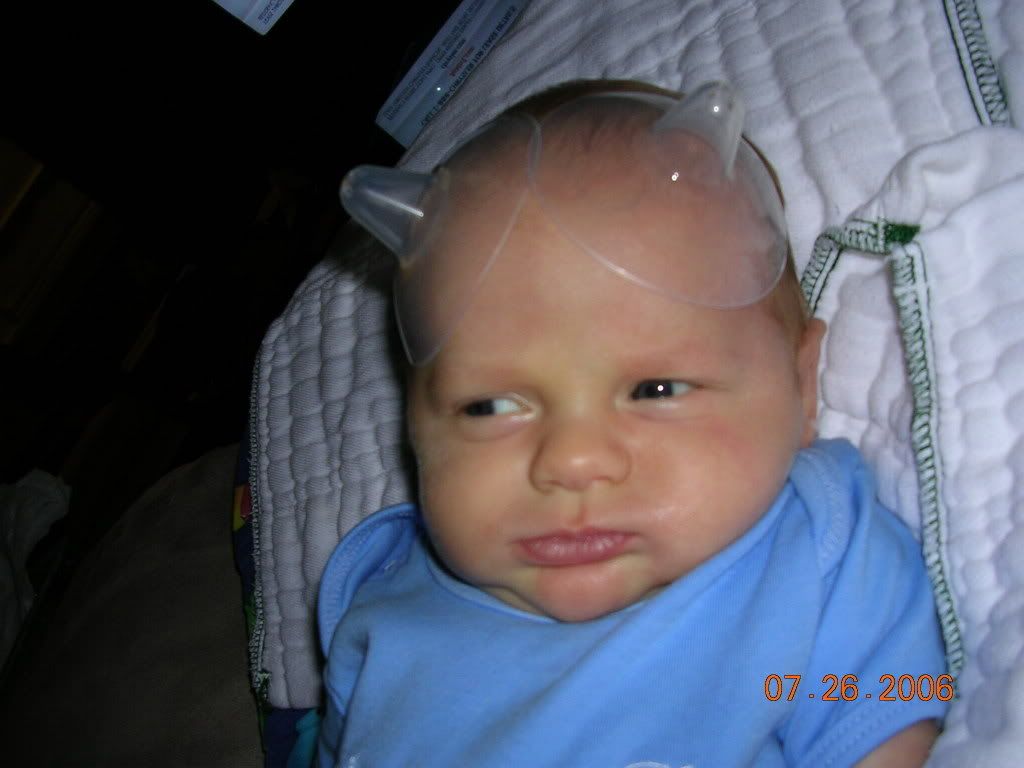 I think it's hysterical! Tom gave me a disapproving grimace when I took it.. ha ha A good one for the first date scenario! (Those are my nipple shields)
We've had some good nights in a row, but I don't want to go on about it b/c every time I talk about it things go south that night.. so that's all I'll say...
Here's the scene when Tom leaves ... Phoebe isn't usually in his spot, but we thought this was pretty cute!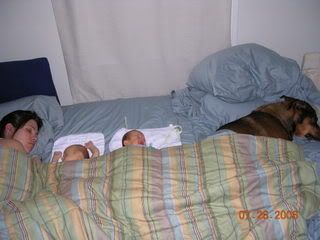 She stayed there till I booted her out so I could try to feed miss Lily lying down. She actually went for it! :)
I have my six week postpartum appointment today.. I'm expecting the all clear to start working out again, but who am I kidding.. the walk mom and I took yesterday wore me right out... must be the heat! ha
We are working on redecorating our bedroom.. I'm really excited. Mom's going to make a giant headboard so I can sit up and nurse w/o worrying about falling out the window behind our bed. I'll post pics when it's all done. We are painting the walls chocolate brown and the headboard will be covered in light blue fabric - like our sheets above. Should make it nice and cozy and dark in there! She's going to make us some end tables too.. wow, we will have an adult bedroom! So exciting!