some quick photos for your enjoyment.
Jason and Lily have started brushing their teeth.. okay we brush them, but you know. The get VERY excited at bed time and start signing (a sign they made up) to brush their teeth. They are more excited about the tooth brushing than they are about the nursing.
Here are pics of them brushing their teeth after breakfast: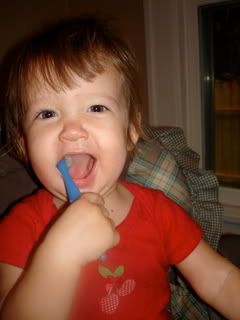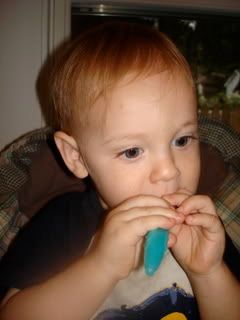 This is a picture of Lily after she rubbed her greasy hand in her hair at dinner time: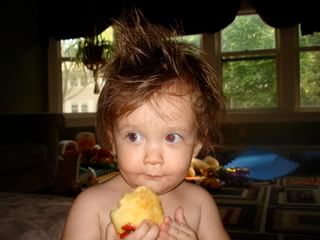 And the aftermath. I took this photo at the end of the day shortly before bed time. Jason and Lily helped me fold laundry - as you can see they are very good helpers. You can also see Jason loosing it in the background. It's exhausting making a house look this good!