and here is what I saw when I looked to see what the quiet (never a good sign) babies were doing shortly after I gave them some snack 'trappers':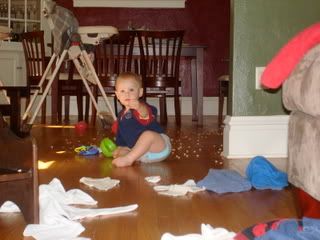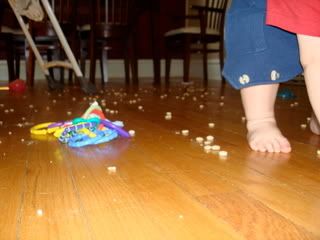 I'm not sure if you can see the water in this photo or not: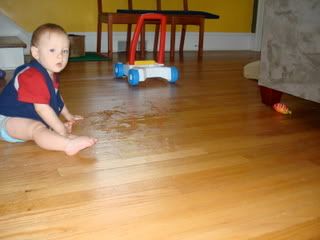 Jason has now added "up" and "no" (thanks Grandma) to his vocabulary.
Training is going well.. though I'm still struggling to get the swimming in... I think I'm riding my bike plenty though.. just based on my SWEET tan line. I'm a site taking the kids to the pool...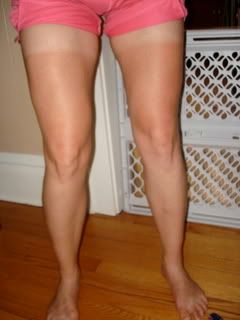 I know you are jealous.. my arms look about the same, but the line isn't as defined. Speaking of... gotta get the kids bathed so I can go out for a 1.5 hour bike ride.