We have returned from our trip to PA safe and soundly. We had a great time and the kids were amazingly well behaved. Not sure if it was just the way it was or if they are getting older. :)
Here are some photos from our trip... I didn't take too many b/c I didn't take my computer and had no way to unload the photos from my camera.
4 generations... 92, 62, 32 and 2... :)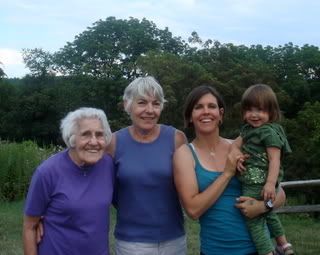 reading w/ Great Grandma (Lily called her pinkie grandma most of the time b/c of a pink shirt she wore the second day we were there)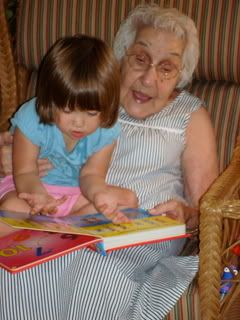 talking to daddy on the phone: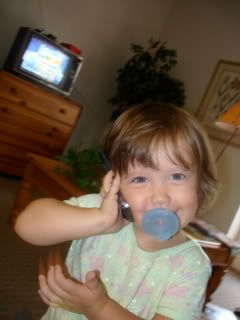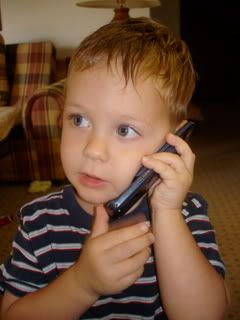 a fashion show of some new clothes we bought.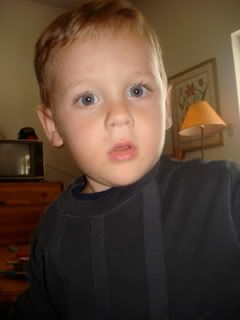 on the way home: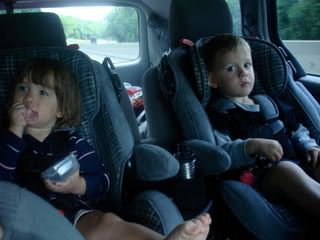 had to wear glasses like mommy:
our stop over in Indiana: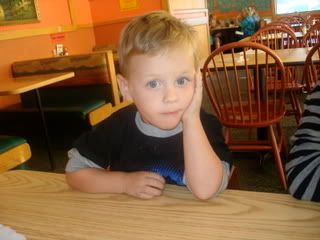 blowing off some steam after a long day in the car: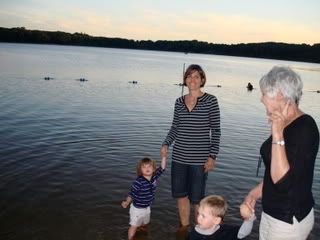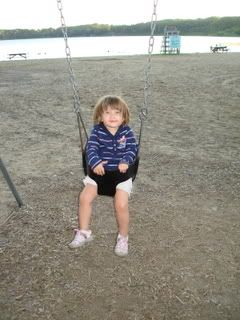 We are glad to be home and are looking forward to a visit from Gpa Pat to work on our electrical box and help install the new french doors in the dining room... hopefully the last two projects for the year! ;)
We are NOT looking forward to Gma and Gpas departure back to Texas this weekend. :(