We are soaking up the last bits of summer and spending every waking minute in our yard. :)
Here are some photos of the last couple of days...
Lily and Jason are a bit small still for their walking bikes, but Lily loves hers none the less... we had to 'ride' (while I held the handle bars) up and down the street.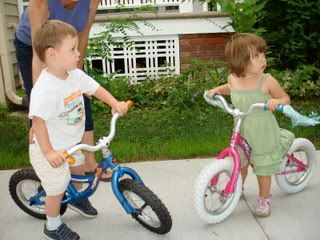 If you can't tell by this photo Jason and Lily are playing "bus"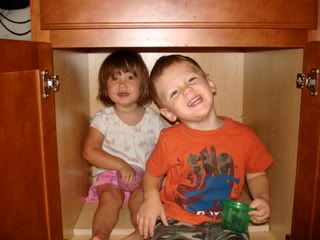 Hanging w/ daddy while mommy did her last weekend workout w/ the team. (they all had animals around their waists.)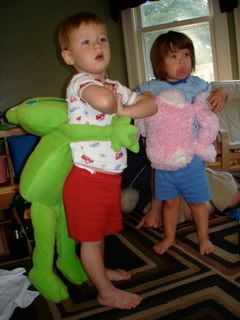 A trip to the water park w/ Kate and Coco.... I wish I had known about this place earlier in the year.. we'll probably go back again soon. It was GREAT!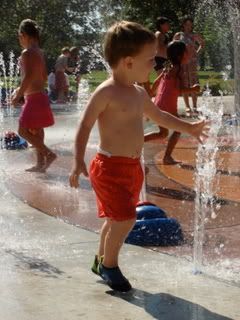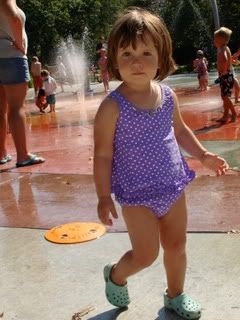 We are getting new neighbors today and I offered to watch her dog while they packers unloaded there stuff. Milo has been hanging in the yard w/ us this a.m. ... the kids are enjoying him.. well they were, now they are doing their own thing. I'm enjoying him. Tom's in no rush to get another dog. Maybe after the kids are potty trained. :)