Our newest thing is hanging in the yard... ALL THE TIME! So I usually let them play out there by themselves while I'm fixing things like snacks and lunch. Today I was making smoothies after a long morning of parks and the zoo (Mom, no one got out of the stroller until we got to the play structure!) when Lily came in SO PROUD and said, "Look Mommy!" I turned to find this....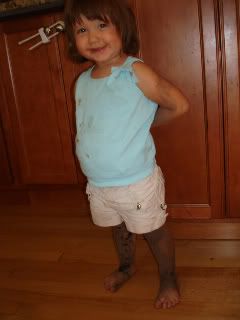 (sorry it's blurry... photographing a moving target is tough!)
Shortly after Jason (the painter) ran in w/ his muddy hands. :) Good times.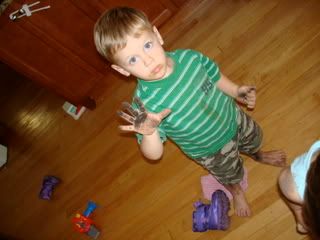 So to add to their 'best day ever' they got to have a bath in the middle of the day... we topped that off w some Shrek while I made lunch! ha We had a, uh, bad day yesterday so today is all about them! :) haha