trying to order some prints to send to my Gma before I hit yoga this a.m.... but wanted to share a few photos...
Jason and Lily trying on daddy's bike shoes (good thing he has two pair)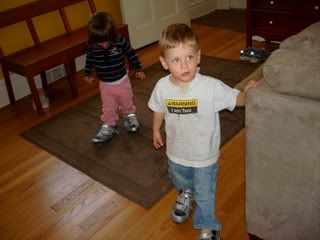 Jason's new shirt from our friends the Bryants (there is s theme going here) this one is my favorite! It is very appropriate for this age.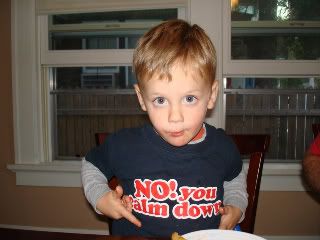 And our new deck and french doors.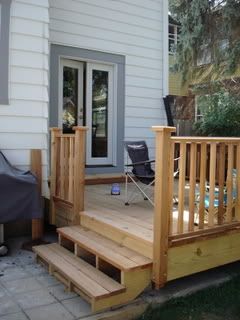 I LOVE both the deck and the doors. As I sit at the dining table typing the sun is filtering in through the window and it's so nice. Even though it's rainy and overcast outside.