here are some pics and a video from the zoo. :)
We took a quick trip and had a pretty cool experience w/ the mama lion.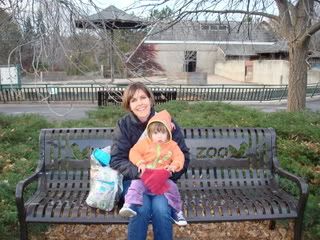 Snack??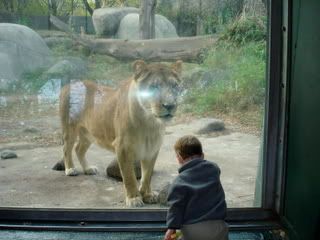 This guy worked here for a while ... I guess the lion remembers him.
And daddy lion was keeping a close eye on everything...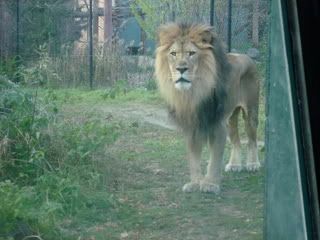 We're having a good time... though Lily has croup and Jason was a pill last night. He was up around 3 or 4 hours whining and crying for no apparent reason. When we would go in he would perk right up and lay w/ me, but Lily would wake up and scream. At one point we brought them in our room (which never works anymore, but we wanted to try.. poor Lynda was in the next room)... well it turned into a base diving, free for all and no one was even thinking about sleeping. There was a lot of standing on pillows and jumping off followed by laughter. After we put them in their beds Jason continued to cry for hours after that.. ugh! They took a morning nap today and hopefully will take and afternoon nap too.... PLEASE!