they are 7 weeks old today.... PHEW! i think we made it through the first two growth spurts... though they nursed a ton yesterday!
There isn't much new to report... Tom and I are off to the DMV today to become official Wisconsinites... we were supposed to get new licenses w/i 90 days... oops. Tom's expired on his bday so now we HAVE to get it done. :) W/ the new van we automatically got our car licensed... the Subaru still has Washington tags. I'm not really ready to let go of my Washington drivers license, but oh well. It's a double bummer b/c this is the only "good" DL photo I've ever had.
Mom and dad have agreed to stay for Tom's first trip out of town.. thank god. I've said it a million times I know, but I would be DYING if they weren't here. I can only hold one baby at a time.. and when they both scream... ugh.
Here's some photos... do I look tired?
Mommy and Lily (technically I am holding two babies here.. Jason is in the sling.. but I really don't like to do it.. makes me nervous... but if you could only hear lily's screams!)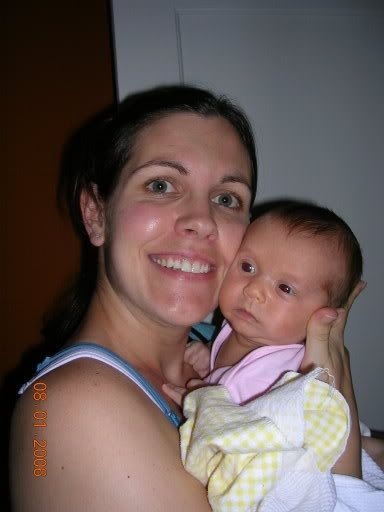 Jason sitting up w/ help from Papa Mills (I think he's watching TV.. ugh!)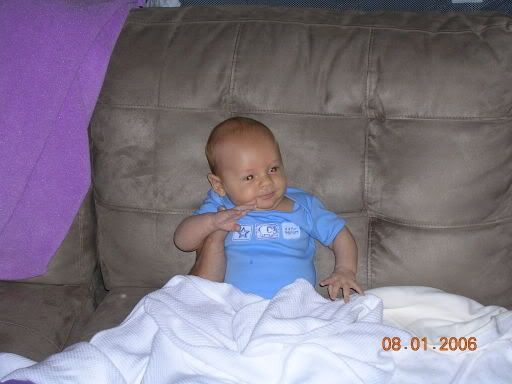 Lily and daddy: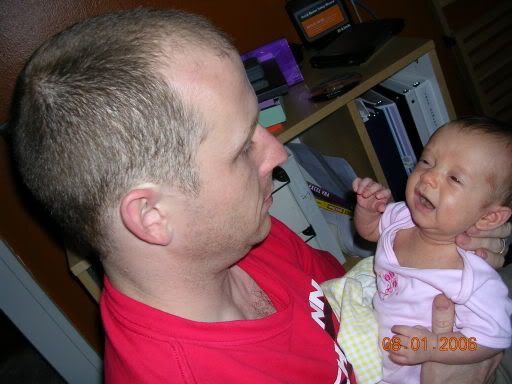 Meltdown... and daddy making funny faces: