We tried some bathing suits on the other day just to see if they would fit and the kids (especially Lily) loved running around in them.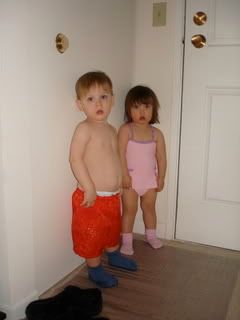 Cuddling on the couch in the morning. Jason is giving Lily a hug.
Today we went and got our hair cut, first Jason (his first professional), then Lily (her second professional) then mommy (uh, no idea what number.. ha ha). They both did a great job and even played w/ grandma (thankfully the place is set up so there is a loop they can walk/run around and a coffee shop/gelato stand for YUMMY treats). Lily's hair didn't turn out quite how I had imagined it.. it's a bit reminiscent of the bowl cut that my entire generation had at least once during their childhood, but it's still cute! :)
Getting the 'bib' and the low down from Miss Judy.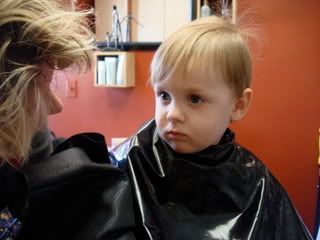 Okay, I'm not so sure about that water thing.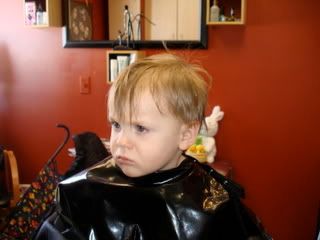 Big boy hair
Cute girl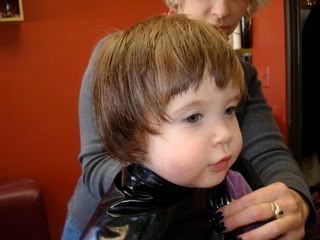 Giving Miss Judy high fives.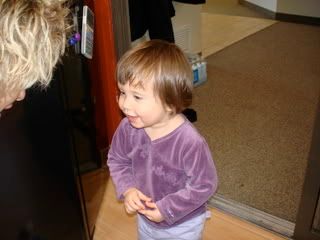 And the Phoebe update... you can think happy thoughts about her tomorrow (Thursday) at 9am Central time. Tom is taking the day off tomorrow and we are taking Phoebe in for her big fairwell Thursday at 9am. She got a doggie ice cream treat last night and will be getting a lot of love today and tonight. It doesn't really seem real right now, but I know it will be tonight and tomorrow. :( We love her very much.