My friend Kelly and her son John Michael came to visit us for a quick over night this week. I think I need a 3 year old!!! JM wore my kids out. They were on their best behavior (READ: mesmerized by JM) and slept through the night for the first time in WEEKS!!! It was great to see Kelly - even though the trip was short.
Here's a pic of Jason and JM.. Jason followed him around most of the time he was here.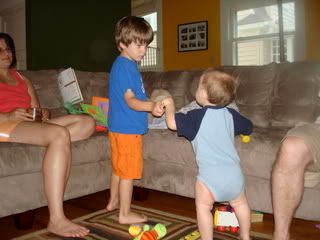 We love to play in the toy bin.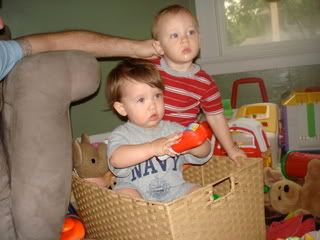 Our neighbors put up a new fence and Jason and Lily thought that was pretty cool...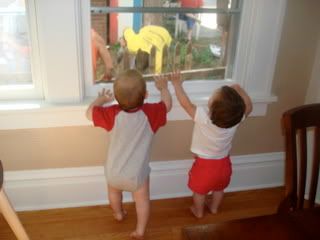 Lily has been really clingy lately.. and wants me to hold her all the time!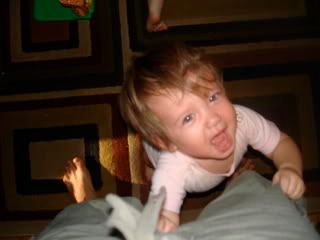 Lily saw dad's sun glasses and HAD to wear them.. then Jason - of course - had to wear some too!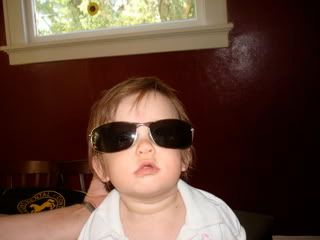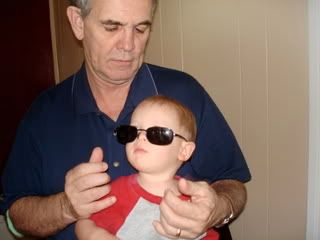 Today Dad (aka Papa) and Tom took the babies out and about while mom and I cleaned out the basement (before we have another big flood like last year). How does stuff pile up like this?? It's insane!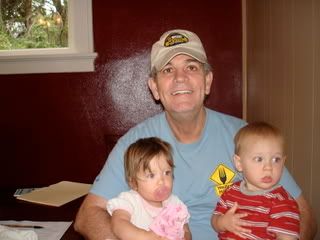 During the big clean out I came across these monkey slippers that Suzanne gave us. Lily just loves them. You could tell by the way she was cruising around the house that she really felt like hot stuff in them!