We were trying on some things (coats, socks and boots) to see if they were going to fit for winter... here are the pics...Lily didn't want to take stuff off...
Classic Lily in her red coat being cute!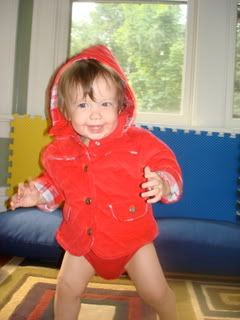 Take down: (modeling our socks)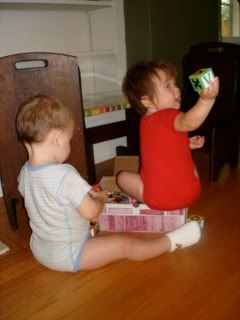 and then...
Sweet boots. They are actually Jason's, but he wasn't so excited about them. They are huge on Lily, but she managed to clomp around in them.