Jason has taken to calling my MommY instead of mama. It's so cute! :)
I was thinking last night about how different my life is now and how much happier I am. I certainly am not who I once thought I was .... where did I get the idea that I was a cut throat business woman.. I so am NOT! I really enjoy the flexibility of my current gig... well, flexibility around the kid's nap schedule (as loosely as I can use that term these days!) I'm so lucky to be able to be home w/ them... and hopefully when the time comes I will be able to work part time long term so I can continue to be there for them. :)
Here are some pics. Lame post I know.. sorry. Kiddos are upstairs NOT taking their nap so I think we're going to get out for a walk then try again. We've got to take advantage of this weather before it turns too cold for mama to get her mind around.
Got Milk? We've been trying different nut milks in my new kitchen gadget... the
VITAMIX
(love this thing). It makes the smoothest yummies smoothies.: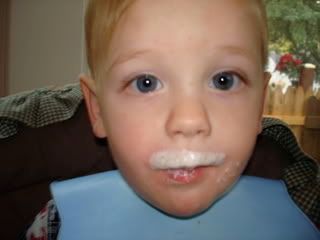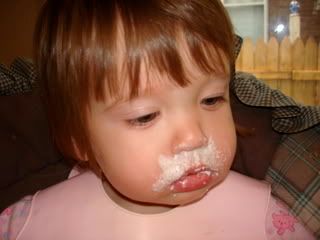 We went to the zoo for halloween (on the 21st.. it was so crowded that we just hit the park after about 5 mins.) I totally lamed out and didn't buy them halloween costumes or put much effort into it. These are buntings that Pat and Joan gave us at our shower. Jason is a bear and Lily is a kitty. :) Only a few crappy photos from the zoo so I won't even post them... it's hard to take pics and watch the kids. ha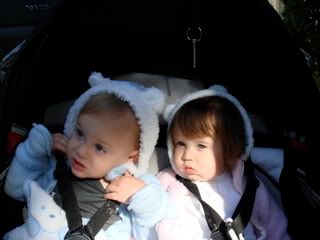 And here are our friends - Marie (mom), Charlotte "Coco" (the cow), and Kate (the flower). Side note: Coco is Jason's new favorite word.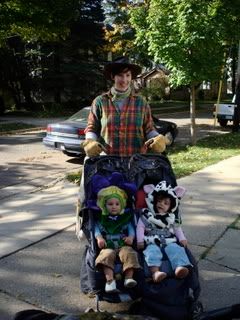 The kid's new obsession is Crackers!!! here they are BEGGING me for yet another cracker.. they do this many times a day. I'm not sure if they really want the cracker or they just like to carry them around. I think Phoebe eats most of them.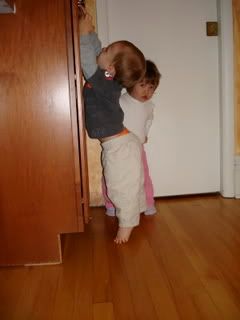 We are busy firming up plans for my trip to Portland, Or in February. I'm so excited... yes, it's months away, but that's how I do things. ha :) I'm planning to bring Lily (most likely, could end up being Jason) ... it will be hard to be away from one of the babies for a week, but I know it's good for all of us. I can't believe Tom goes away for weeks at a time. No wonder he is always asking me if I'm showing them his picture and making sure they don't forget him.